Mumtaz khan is internationally acclaimed Bhopal based designer who has brought fashion for cause in fashion. He began his career with the legendary merchant ivory productions in 1992-93.
He is the Designer who promotes Cotton, Khadi, Silk, Jute – means all pure fabric. His prints create magic.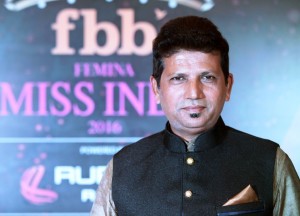 He is famous for his Natural Colors / echo friendly and non-chemical prints. Jamavaar, bagh print, chanderi fabrics with shimmers, georgette, chiffon, velvet and net with perfect fineness is used in his collection.
Mumtaz khan is the only Designer who brought Baagh Print, Daabu, Batic, Maheshwari and Chanderi fabric of Madhya Pradesh in fashion and on the ramp. He also showcases Zari Zardozi, Patchwork and Aari work of Bhopal.
He is the Designer who Designed 1000 Meter flair lenhga (Skirt) which is a record. The flair in his inness made many fans, the list has flamboyant names like Zulfi syed, Shahwar Ali, Anchal Kumar, Jessy Randhawa and maestro like Hans Raj Hans.